Kitchens
The kitchen is the heart of a home; traditions are passed on, cultures are shared and memories are made. As such a crucial part of your life, it is essential that this space lives up to expectations so function and form must work hand-in-hand to create a stunning and practical area. It's vital that your bespoke kitchen complements your lifestyle, whether that means featuring a hub for friends and family to gather in or providing ample worktops to create culinary delights.
Our service is centred around you. We aim to deliver your vision so that you can place your trust in us to transform your home. We are committed to helping you achieve your ideal space in what is possibly the most active space of your property. Here at Neptune, we invest time in tailoring your kitchen to meet your requirements. We use only the highest quality products, installed by our trusted and professional fitters to ensure your kitchen suits your needs while being stylish and functional.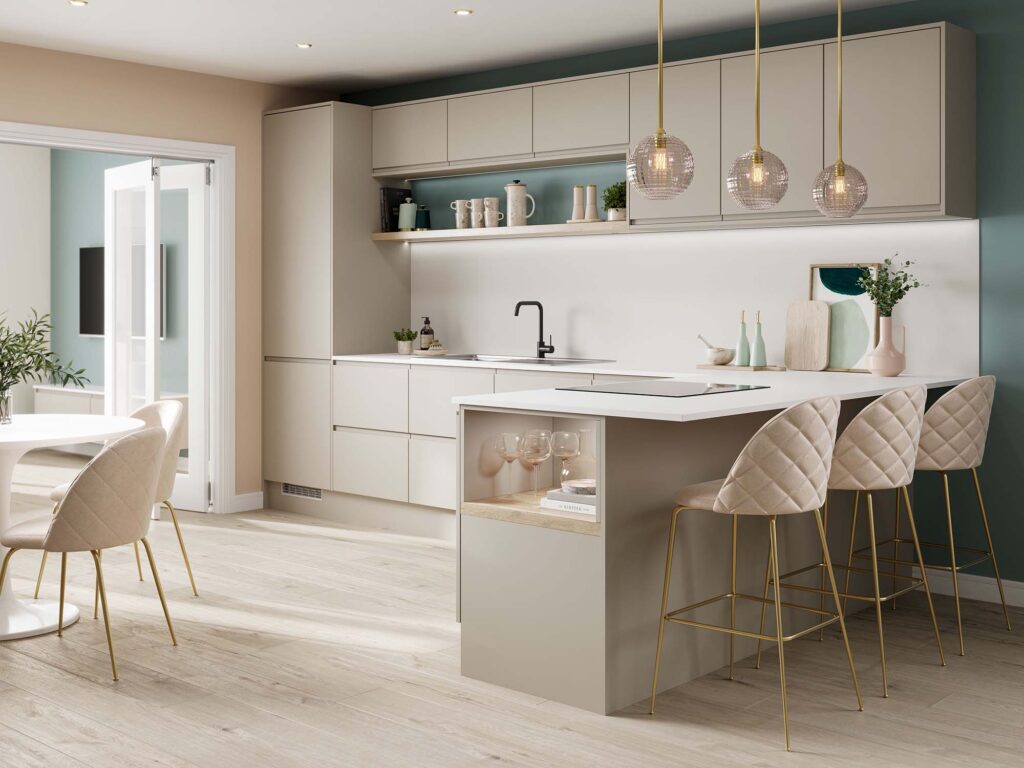 No two people are the same, so no two kitchens should be either. Offering comprehensive advice and practical guidance throughout the design process we help you to create a design that enhances your home and reflects your personality. From the colour of work surfaces and cabinetry to the overall look and style of your kitchen, we've sourced an extensive range of beautiful options to help you achieve your dream space.
When faced with such a diverse selection of sophisticated manufacturers and features, it can be difficult to know where to start. That's why our expert team will be on hand to listen to your specifications before guiding you to the perfect colours, styles and bespoke items for you.
The team are highly skilled and will carry out every aspect of your project including procurement, electrical and plumbing connections, the installation of appliances and so much more. Hanging cupboards and assembling units are just the finishing touches for us – it's making sure everything underneath works perfectly that makes a kitchen timeless and long-lasting.
Contact us today to find out more about how we can help to create a flawless space at the heart of your home that will last a lifetime.