Bathrooms
At Neptune, we believe in making your home renovation as easy and streamlined as possible. Managing a complex bathroom improvement project can take time and effort, which is why we're committed to being your go-to specialist for bathrooms and kitchens. We offer a fully comprehensive service; your project will be managed from start to finish with clear communication throughout so you can just enjoy the results once everything is completed.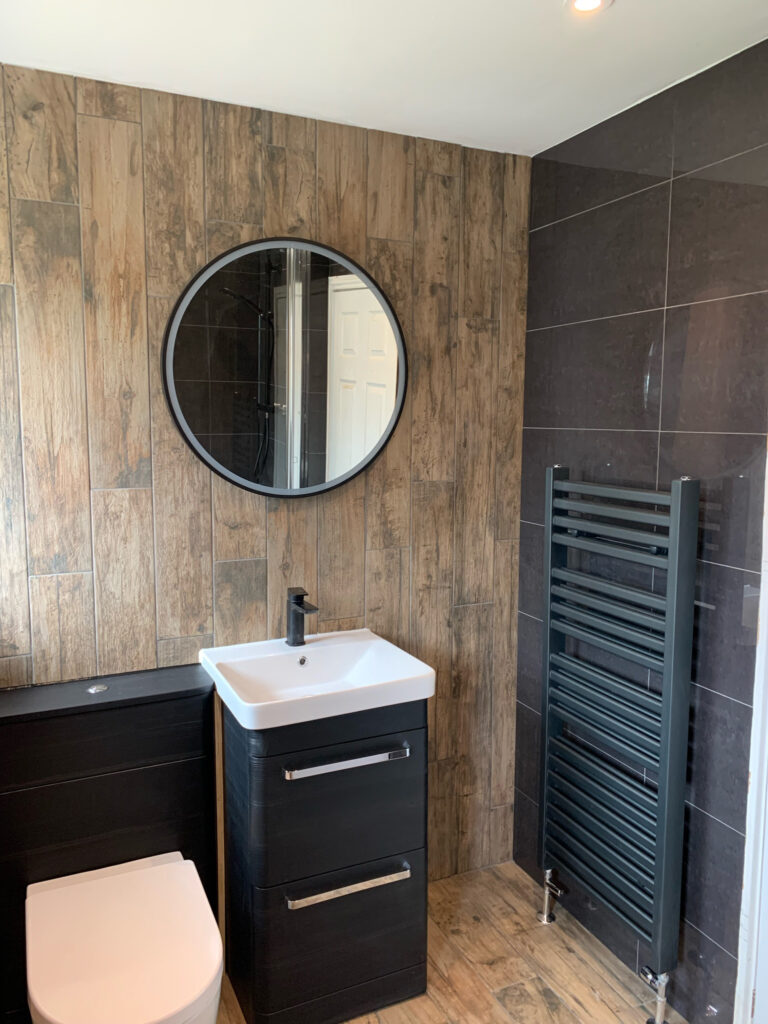 Getting your perfect new bathroom is important to you, and to us, which is why we pride ourselves on providing the highest standard of service every step of the way. We source top-quality products and materials and install them with the utmost care.
After crafting your bespoke design, our team will order your products. Our professional fitters will then install your idyllic new bathroom, all with minimal disruption to the running of your home.
Let's work together to help you to design and create a practical and aesthetic bathroom that helps you maximise space, regardless of room size.
When it comes to high-quality service and delivery excellent standards we will ensure that your expectations will be not only met but exceeded, at every step. With years of experience in the industry, we're able to source state-of-the-art, innovative products and hone our eye for detail, something we take pride in with every project.
No matter what size the project, we're firm believers that small bathrooms can, and should, feel just as relaxing and opulent as large ones. Our experience in transforming disorganised and close-packed spaces as well as our unrivalled specialist bathroom knowledge make us the stand-out choice when converting your compact bathroom into a beautiful and practical one, without compromise.